Training, Coaching, & Support for Contractors.
KickCharge Creative has added yet another outstanding company, the Profit Rocket, to our list of preferred vendors. This passionate coaching service helps their clients start, launch and GROW!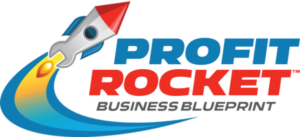 Victor Rancour, the founder of Profit Rocket, is also the host of the Profit Rocket Podcast. Check out this episode to listen to Victor and and KickCharge Creative Owner Dan Antonelli dive into home service branding and how it can make or break your business. Dan also unveils his new book, "Branded Not Blanded."  Listen now.